2015.10.16
[Updates]
New ARIGATŌ Award to go to five remarkable contributors to the film industry!
Tokyo International Film Festival (TIFF) today announced that it has selected five recipients for its new ARIGATŌ (Thank You) Award, honoring their remarkable contributions to the Japanese film industry. We have launched this new award with the expectation that these five stalwarts of Japanese film will continue to be successful and make further contributions to the industry, as well as to increase their international recognition. We have called the award "ArigatŌ" because the word is recognized globally.





ARIGATŌ Award
■Concept:
The award conveys our appreciation to film stalwarts who are exceptionally talented and have widely supported the film industry.
■Recipients: *in alphabetical order
Lily FRANKY, Akihiro HINO, Suzu HIROSE, Mamoru HOSODA and Kirin KIKI
■Award Ceremony:
October 31 (Sat.), 2015 during the Closing Ceremony of 28th TIFF

■Profiles of the Recipients
Lily FRANKY -Illustrator, Novelist, Actor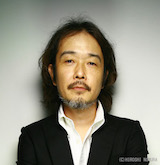 Working in a variety of genres and appearing in the blockbuster Japanese films, Franky is an iconoclastic artist
In addition to being an illustrator and designer, Franky is active as a writer, photographer, songwriter, composer and actor. 'Tokyo Tower: Mom and Me, and Sometimes Dad,' his first novel, won the bookstore grand prize in 2006 with more than 220 million copies sold, and picture book "Oden-kun " was animated. In music activities, a CD album he produced for Emi FUJITA received the Excellence Award in the 54th Japan Record Award. As an actor, he was awarded the Blue Ribbon Award, Rookie of the Year for the movie "All Around Us."(Dir.Ryosuke HASHIGUCHI, 2008) He also won the 37th Japan Academy Award for Best Supporting Actor for "Like Father, Like Son," (Dir. Hirokazu KORE-EDA, 2013) a Supporting Actor Award for "The Devil's Path" (Dir. Kazuya SHIRAISHI, 2013) and other awards.

Akihiro HINO -LEVEL-5 Inc. President/CEO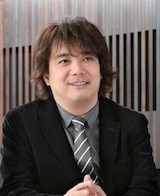 Hino took the film industry by storm when he released the big-screen version of the "Yo-Kai Watch" series
After serving as Chief Programmer and Director for a development company in Fukuoka, Hino founded LEVEL-5 in October, 1998, hoping to instill genuine excitement and wonder in children with his creations. Hino specializes in cross-media strategies, producing consistently successful series, including: 'YO-KAI WATCH', 'Inazuma Eleven', and 'LBX'. These beloved series are globally distinguished and cherished by a wide demographic. Hino's celebrated "Professor Layton" series garnered 15.5 million sales world-wide.

Suzu HIROSE -Actress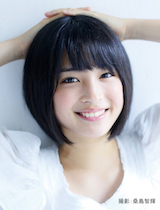 Appearing like a comet in the film industry, there are great expectations for Hirose's future in the cinema
Born in 1998 in Shizuoka, Hirose debuted in a TV drama in 2013. She made her movie debut with "The Apology King" (Dir. Nobuo MIZUTA, 2013) and starred in "Our Little Sister" (Dir. Hirokazu KORE-EDA), which premiered at the Cannes Film Festival in 2015. She received a Best Newcomer Actress Award for the film at the 7th Tama Film Awards. She also voiced the heroine of "The Boy and The Beast" (Dir: Mamoru HOSODA), also in 2015. Her latest works includes, first starring movie "Chihayafuru" (Dir. Norihiro KOIZUMI), and "Ikari" (Dir. Sang-il LEE, 2016), "Your Lie in April" (Dir. Takehiko SHINJO, 2016).

Mamoru HOSODA -Director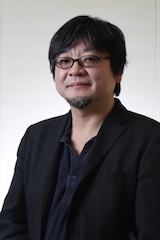 Beloved by fans around the world for his original animated films, Hosoda is also a king at the box office
Born in 1967 in Toyama. Worked as an animator then became a director and released The "Girl Who Leapt Through Time" in 2006. "Summer Wars" in 2009 recorded box office revenues of 1.65 billion yen. In 2011 he co-founded an animation production company Studio Chizu with producer Yuichiro SAITO. In 2012, "Wolf Children" which he wrote and directed was a record hit with revenues over 4.22 billion yen. His latest film "The Boy and The Beast" is recording over 5.7 billion yen and is still shown in the theaters for a long run.

Kirin KIKI -Actress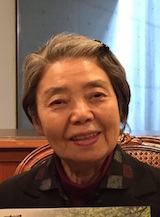 A legendary figure in the Japanese film industry, Kiki has worked with Japan's leading auteurs, and is a favorite with overseas fans
Kiki made a name for herself with many uniquely comedic and eccentric roles on TV, but she slipped into legend when she began anchoring films by Japan's masters. Her role in Hirokazu KORE-EDA's 2008 "Still Walking" won her a Best Supporting Actress award at Japan's Oscars, and she also received a Best Actress award for Joji MATSUOKA's 2008 "Tokyo Tower: Mom and Me, and Sometimes Dad." Her performance in Masato HARADA's "Chronicle of My Mother" (2012) earned her another Best Actress Award. Her starring role in Naomi KAWASE's 2015 "An" has been further increasing her overseas fan base.