2016.03.03
[Updates]
10th Asian Film Awards Hong Kong action choreographer-director YUEN Wo-ping and Venerable Japanese Actress KIKI Kirin To Receive Lifetime Achievement Award
Organized by the Asian Film Awards Academy (AFA Academy), the 10th Asian Film Awards (AFA) will present the Lifetime Achievement Award to veteran Hong Kong action choreographer-director YUEN Wo-ping and venerable Japanese actress Kiki Kirin at the AFA Ceremony on March 17, 2016 (Thursday) at The Venetian Theatre of The Venetian® Macao, one of the most luxurious entertainment venues in Greater China. Previous AFA Lifetime Achievement Award recipients in-clude Korean director IM Kwon-taek, Taiwanese director HOU Hsiao-hsien, Hong Kong director Ann HUI, Hong Kong producer Raymond CHOW, Indian actor Amitabh BACHCHAN and Japanese director YAMADA Yoji. The AFA's Lifetime Achievement Award recognizes film professionals who inspire excellence in others, and in their lifetimes have made fundamental achievements and lasting impact of outstanding artistic, cultural and commercial significance in Asian cinema.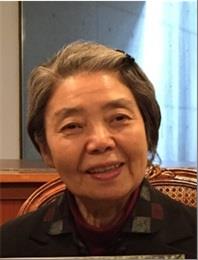 KIKI Kirin (Actress)

"It is an honor for the Asian Film Awards to present the Lifetime Achievement Awards to master Chinese martial arts choreographer and director Yuen Wo-ping, and revered Japanese actress Kiki Kirin, both of whom have made great contributions to Asian cinema," said Dr. Wilfred Wong, Chairman of the AFA Academy, "Master Yuen has brought Chinese martial arts to new heights through his constant innovation and creativity in action films that he has made over a decades-long career in Hong Kong, China and internationally. Ms. Kiki is an actress who is adored by many. Her mesmerizing and charismatic persona has inspired some of the most respected Japanese master filmmakers of our time. The works they have made that are loved by Japanese and international au-diences would not have been possible without Ms. Kiki's superb performances. Our honored award-ees have both demonstrated a faith and a perseverance in perfecting their art that we are privileged to recognize and applaud. I look forward to their upcoming films with great anticipation."

Tokyo International Film Festival (TIFF), together with the Hong Kong International Film Festival and the Busan International Film Festival, created the AFA Academy, a nonprofit organization, in 2013 to promote and develop Asian cinema and its talents. Organized by the AFA Academy, AFA will celebrate its 10th anniversary this year.

About YUEN Wo-ping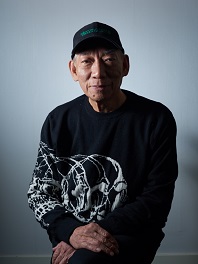 Photo by Noel Jones

YUEN Wo-ping has distinguished himself as the premier action choreographer-director in the world. With a career in Greater China and Hollywood, YUEN has choreographed over 60 films and directed nearly 30 films with screen icons including Jackie CHAN, Stephen CHOW, Bruce LEE, Ang LEE, Jet LI, Quentin Tarantino, TSUI Hark, the Wachowskis, WONG Kar-wai, Donnie YEN, Michelle YEOH and ZHANG Ziyi.

YUEN's father is famed actor YUEN Siu-tin, who trained his son in Peking opera and introduced him to producers of a long-running film series of WONG Fei-hung, a Chinese folk hero, which gave YUEN Wo-ping work during the 1960s. As martial arts films gained popularity in the early 1970s, the young YUEN joined Shaw Brothers and played small parts and stuntman.

In 1971, YUEN first became action director in Mad Killer directed by producer NG See-yuen, who went on to produce YUEN's directorial action debut Snake in the Eagle's Shadow in 1978, starring then relatively unknown Jackie CHAN. It was the trio's next action comedy Drunken Master in 1978 that brought YUEN and CHAN mainstream recognition. The success of the films also set a new trend of Hong Kong action comedy that would heavily influence international cinema and become history.

In 1979, YUEN founded Wo Ping Films Company and made films such as The Buddhist Fist (1980), The Miracle Fighters (1982) and Wing Chun (1994). In his film Drunken Tai Chi (1984), YUEN cast his protégé Donnie YEN for the first time. YEN went on to become a leading man and an interna-tional action director. In the early 1990s, YUEN collaborated with TSUI Hark to revive the classic martial arts genre, exemplified by Once Upon a Time in China II (1991). During those years, YUEN redefined Hong Kong action with increasingly elaborate fights by employing wires and imaginative choreography that more closely resembled Peking opera. Iron Monkey (1993) stands as perhaps his best film from this era that shows his kinetically fluid style of action.

By the late 1990s, YUEN had already gained international cult status among genre fans and filmmakers such as Quentin Tarantino. He was invited by the Wachowskis to mastermind the action choreography of The Matrix (1999), which became a tremendous success. Further Hollywood en-gagements followed such as Crouching Tiger, Hidden Dragon (dir. Ang Lee, 2000), Kill Bill: Volume 1 & 2 (dir. Tarantino, 2003 and 2004) and The Forbidden Kingdom (dir. Rob Minkoff, 2008), as well as a collaboration with WONG Kar-wai on The Grandmaster (2013).

Throughout his career, Master YUEN Wo-ping has pushed the boundaries of action cinema by effec-tively showing what even actors not trained in martial arts can achieve. Not only has his body of work won him an American Choreography Award and multiple Best Action Choreography awards and nominations at Taiwan's Golden Horse Awards and the Hong Kong Film Awards, it also contin-ues to prove that martial arts cinema is truly an international art form worthy of its Chinese roots.


About Kiki Kirin

Kiki Kirin is one of the most revered Japanese actresses in the world. In the mid-60s, she made a name for herself by playing eccentric comic characters on television. Her natural and versatile acting ability has since left unforgettable impressions. Over her more than 50 year career with over a hun-dred credits to date, she has worked with some venerable names of Japanese cinema, and her candid public persona has won the hearts of many.

Kiki started acting at the one of the most prestigious theater troupes Bungakuza in the 60s. Later, she gained popular success for the TV comedy series It's About Time (1970-) and The Family of Terauchi Kantaro (1974-), in which she played elderly roles even though she was only around thirty. In 1977, she changed her stage name to Kiki Kirin.

From the 80s to 90s, Kiki worked with film masters such as Suzuki Seijun (Zigeunerweisen, 1980, Pistol Opera, 2001), Shinoda Masahiro (The Ballad of Orin, 1977), Okamoto Kihachi (Rainbow Kids, 1991), Ichikawa Kon (Crane, 1988), Obayashi Nobuhiko (I Are You, You Am Me, 1982, Sabishinbo, 1985) and Imai Tadashi (War and Youth, 1991). In the 2000s, Kiki was awarded regularly at the Japan Academy Prize and began her rise to international prominence.

Kiki is a two-time Best Actress winner at the Japanese Academy Prize for Tokyo Tower: Mom and Me, and Sometimes Dad (Matsuoka Joji, 2007) and Chronicle of My Mother (Harada Masato, 2012),

and has also won the Prize's Best Supporting Actress for Villain (Lee Sang-il, 2010). She has worked several times with Kore-eda Hirokazu, winning Best Actress for Still Walking (2008) at the Nantes Three Continents Festival, and playing in the director's I Wish (2011), Like Father, Like Son (2013), Our Little Sister (2015) and the forthcoming After the Storm (2016). This year, she is again nominat-ed for Best Actress of the Japan Academy Prize, for her mesmerizing performance in Kawase Nao-mi's Un Certain Regard Opening Film at Cannes, An (2015), playing an ostracized leper who teaches an ex-con man the delicate art of making anko (sweet red bean paste).

Kiki has also received the highest honors, including the Yamaji Fumiko Actress Award, Arigato Award from the Tokyo International Film Festival and from the Emperor of Japan – a Medal with Purple Ribbon and an Order of the Rising Sun, Gold Rays with Rosette.

Kiki Kirin has time and again demonstrated her masterful grasp of the actor's craft. Real-life medical issues no way diminished her spirit. True to form, her positive attitude towards life perfectly reflects the granny she plays in An. She frequently says, "Life can always be savored, whether you are ill or in good health. We gain strength by accepting that the coin has two sides." Kiki remains a celebrated muse for directors and audiences alike.

Sponsored by Sands Resorts Cotai Strip Macao and The Venetian® Macao, with Cotai Water Jet as the official ferry operator, the 10th Asian Film Awards will be held at one of the world's leading in-tegrated resorts and must-see destination, The Venetian® Macao, on March 17, 2016 (Thursday).


Details of the 10th Asian Film Awards Ceremony:
Date: March 17, 2016 (Thursday)
Venue: The Venetian Theatre, The Venetian® Macao
(Estrada da Baía de N. Senhora da Esperança, s/n, Taipa, Macao SAR)

For media online registration, please kindly visit the following link.
www.asianfilmawards.asia/media/media-accreditation/

Asian Film Awards (AFA)
Inaugurated in 2007, the Asian Film Awards celebrates excellence in Asian cinema through the annual presentation of awards to talents and films that make up the dynamic film industries of Asia. Awards night is a spectacular gathering of stars, celebrities, industry professionals and the media that highlights and publicizes the year's achievements in Asian movies.

Presented in Hong Kong in its first seven years, the Awards moved to one of Asia's fastest growing entertainment hubs, Macau, in 2014 – one step closer to its long-term plan of being held in different Asian cities to reflect its broad reach across the entire region.

Asian Film Awards Academy (AFAA)
In 2013, three main Asian film festivals – Busan, Hong Kong and Tokyo – joined together to create the non-profit organization, the Asian Film Awards Academy to promote and develop Asian cinema and its talents. The AFA Academy highlights, strengthens and develops Asian film industry and culture through the annual Asian Film Awards, and several year-round initiatives including strategies for building re-gional and international audiences.

Members of the AFA Academy are drawn from all past nominees and winners of the Asian Film Awards. Members vote for the Asian Film Awards and also participate in various AFA Academy activities involving film professionals and audiences in Asia and around the world.

In 2015, the AFA Academy launched events and activities including the Masterclass Series, Journey to the Fest, Asian

Cinerama and Young Film Professionals Program to promote, educate, inform and develop knowledge, skills and interest in Asian cinema among the industry, students and audiences in Asia and beyond. The AFA Academy expresses the increasing global importance and creative strengths of Asian films and aims to unite the industries and talents of the fast-growing region.