Tokyo International Film Festival is one of the largest international film festivals in Asia, where directors, actors, professionals in the film industry and journalists gather from around the world. Various films that can only be seen at the film festival will be screened every day from much-talked-about epic entertainment to rare works from abroad which are not scheduled for public release in Japan. Directors and actors will take to the stage after screening to be with the fans, too. In addition, the venues this year have been expanded to include three theaters, Shinku WALD 9, Shinjuku Piccadilly and TOHO CINEMA Shinjuku and will be screening numerous films! The Roppongi Hills Arena will also be packed with events for everyone to enjoy. Please come and experience the Tokyo International Film Festival!.
TIFF 2015, Must-see! Must-enjoy!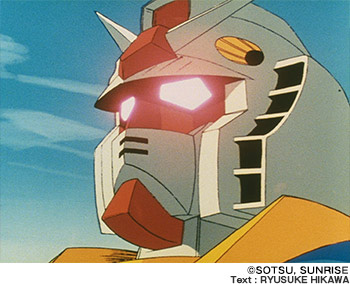 What is "Gundam"? Why does it move people? The complete series will be screened at TIFF to close in on the secret of one of the biggest hit content of the series stretching over 36 years.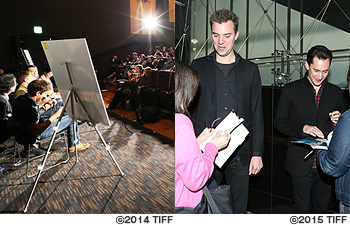 Filmmakers from around the world will gather at the three venues during the festival. TIFF will provide great opportunities to interact with such guests at Q&A sessions, talk events and autograph sessions.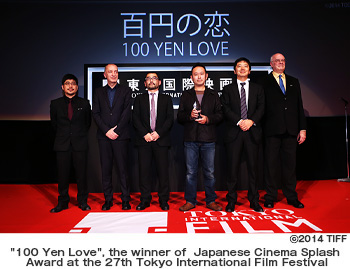 Excellent films from around the world will be introduced in the competition and other sections, creating a large stage for the next generation of Japan's film industry and talent from Asia to launch themselves to the wider world.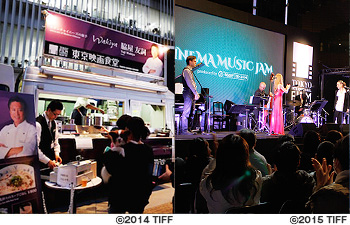 Various events will be held every day at the purpose-built arena stage at the Roppongi venue. "Tokyo Cinema Cuisine" and "Cinema Music Jam"is free of charge.