2015.10.14
[Updates]
Ken TAKAKURA costars Chieko BAISHO and Ryoko NAKANO to make special appearances!
The 28th Tokyo International Film Festival (TIFF) is pleased to announce that acclaimed actresses Chieko Baisho and Ryoko Nakano will make special appearances on stage during the special tribute Ken Takakura and His Era: Commemorative Screenings.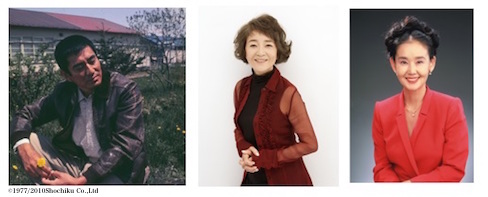 Legendary actor Ken Takakura (1931 – 2014) had aworldwide following. Nakano costarred with him in Hot Pursuit in 1979, the very first foreign film to be released in China after the Cultural Revolution. It was seen by several hundred million people, and both Takakura and Nakano became big stars in the country. Internationally renowned director Zhang YIMOU became a Takakura fan after seeing Hot Pursuit, and later hired him to star in his 2005 film Riding Alone for Thousands of Miles. American director Quentin TARANTINO is a fan of Takakura's yakuza films. When he met him, he reportedly told him, "You are my god." John WOO, the Hong Kong director who has made films both in Asia and Hollywood, announced this year that he will also make an adaption of the original novel of Hot Pursuit. Baisho costarred with Takakura in the film The Yellow Handkerchief, which was remade in 2008 in Hollywood, starring William Hurt.

Don't miss this special occasion to see Takakura's films with English subtitles and to hear acting legends Chieko Baisho and Ryoko Nakano discuss their experiences with him.

■Stage Appearances (Simultaneous English Interpretation)
Guest: Chieko Baisho
Date: October 25 (Sun) "A Distant Cry from Spring "
Guest: Ryoko Nakano
Date: October 26 (Mon) "Proof of Wildness"

■Screenings (10 films with English subtitles)
・The Yellow Handkerchief
・Riding Alone for Thousands of Miles
・Poppoya: Railroad Man
・Japanese Yakuza
・Brutal Tale of Chivalry Part 2
・A Distant Cry from Spring (Chieko Baisho will make a special appearance.)
・Station
・Hot Pursuit
・Proof of Wildness (Ryoko Nakano will make a special appearance.)
・Abashiri Prison
more details : Ken Takakura and His Era

Chieko BAISHO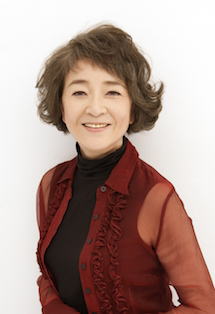 Profile:
Born in 1941 in Tokyo, Japan. Graduated from Shochiku Ongaku Buyo School at the highest rank in 1960 and joined Shochiku Kageki-dan (SKD). In 1961 she was recruited by Shochiku and debuted in Hannyo/ Woman in Tokyo. She has had a career as a singer since her debut with the song Shitamachi no Taiyo in 1962, for which she won the newcomer award of the Japan Record Award. She is well known for her role as Sakura in the Otoko wa Tsurai yo series from 1969 until 1995. In 1969 she won the Education Minister's Art Encouragement Prize in the film section.She has received a Japan Academy Award, Mainichi Film Award, Kinema Junpo Award and more. In 2005, she was honored with the Medal with Purple Ribbon, and in 2013 she also was honored with the Order of the Rising Sun, Gold Rays with Rosette.

Ryoko NAKANO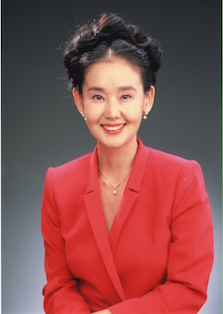 Profile:
Born in 1950 in Aichi, Japan. In 1971 she was on the TV show Tenka Gomen, Hikaru Umi, Gaijin Yado-no Okami-san, which made her a star. She was in such films as Hot Pursuit, Kita no Yado kara and the stage production Romeo and Juliet. She has been a goodwill ambassador for the World Peace campaign in Japan, the US, France and China, and advisor at UNESCO.