2015.09.29
[Event Information]
TIFF Special Events to stimulate the five senses outside the theaters : Tokyo Cinema Cuisine
Tokyo Cinema Cuisine was launched at TIFF in 2014, and attracted enormous crowds by serving original menus created by famous Japanese chefs whose restaurants are so popular that it's difficult to make reservations. This year, five leading Japanese chefs will be serving specially-created Chinese, Sushi, French, Japanese and Italian dishes. These exclusive dishes will be only available at reasonable prices at the 28th TIFF from October 23 to 31, 2015.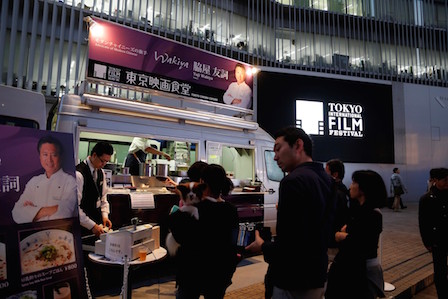 Tokyo Cinema Cuisine
Dates : October 23 (Fri) – October 31 (Sat), 2015
Hours : 11:00 – 20:30 [Last Order]
‣ For October 31 (Sat), 15:00 – 19:00
Location : Roppongi Hills Arena (5 Kitchen cars and a drink bar will be at the Arena)
Menus : Chefs' original menus will be announced on TIFF's official website.
‣ 3 – 4 types of dishes including appetizers, entrees and desserts.
‣ Dishes available while they last.
Chefs : Hikoaki Tan (Akasaka Rikyu), CHINESE
Masahiro Yoshitake (Sushi Yoshitake), SUSHI
Tateru Yoshino (Restaurant Tateru Yoshino), FRENCH
Mikizo Hashimoto (Japanese Cuisine Ichirin), JAPANESE
Yasuhiro Sasajima (IL GHIOTTONE), ITALIAN

Hikoaki Tan(Akasaka Rikyu)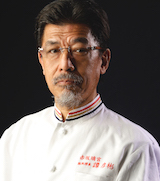 Authentic taste of Cantonese food emphasizing the feature of ingredients,extensive menu and beautiful presentation mesmerize many gourmet fans.

Masahiro Yoshitake(Sushi Yoshitake)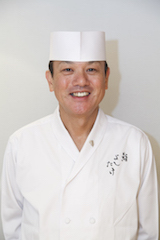 Each day,an extraordinary lengths have been taken for preparation, which is even longer than the opening hour. He himself goes to the Tsukiji Market and select the finest fresh seafood with his eyes and hands.His challenge never stops to provide the best cuisine drawing the maximum taste from ingredients.

Tateru Yoshino(Restaurant Tateru Yoshino)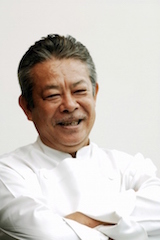 One of the best French chefs in Japan.He mainly handles"Tateru Yoshino" with his original concept of "terroir cooking" which leads his interests to produce other restaurants all over Japan.

Mikizo Hashimoto(Japanese Cuisine ICHIRIN)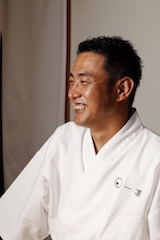 Trained at prestigious restaurants in Kyoto and Tokyo,and opened his own in 2007.Achieved two Michelin stars in 2012. He is on NHK program "Asaichi".

Yasuhiro Sasajima(IL GHIOTTONE)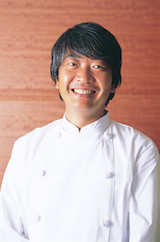 Italian cuisine from Kyoto,with restaurants in Kyoto and Tokyo. At the tender age of 32 he appeared in "Iron chef"TV program.

Drink Discount Service
Show a QR code ticket, a ticket receipt or a paper ticket for a TIFF screening when you buy certain foods in the kitchen cars, and receive a 100-yen discount on any drink at the Drink Car.
•The ticket on the day of screening is valid.
•Only the person who show a ticket is effective.
•All drink on the menu at Drink Car is available for the service.

Menus for Tokyo Cinema Cuisine revealed! Special privileges for TIFF attendees