2015.09.16
[Updates]
"FOUJITA" "Sayonara" "The Inerasable" selected for the 28th Tokyo International Film Festival Competition Section



Tokyo International Film Festival is pleased to announce that the three Japanese films, "FOUJITA", "Sayonara" and "The Inerasable" have been selected for the 28th TIFF's Competition section.
This year, there were a total of 1409 titles from 86 countries and regions were submitted to TIFF.
The films will be screened at the 28th TIFF that will be held October 22-31, 2015.

Life of Tsuguharu Foujita, a Japanese artist who was loved by the French. Starring Jo Odagiri and Miki Nakatani, the tranquil visuals by internationally acclaimed director Kohei Oguri.Japan-French co-production film.

FOUJITA  -World Premiere


Director: Kohei Oguri
Cast: Jo Odagiri, Miki Nakatani,Ana Girardot, Angèle Humeau, Marie Kremer

Paris in the early 1920s: the Japanese artist Tsuguharu Foujita is the darling of the capital. His very personal style, of naked women in delicate whites, surprises the Montparnasse art scene. In this relationships with many Parisiennes, and his friendships with Van Dongen, Kisling, Picasso, Modigliani and others, he lives a frenzied life in Paris. At the outbreak of WWII Foujita is back in his home country, Japan. His life and beliefs shaken by the war, he lives modestly in Aomori, a small town in Northern Japan, with his new Japanese wife, Kimiyo. Seeking refuge in the countryside, Foujita discovers a Japan he never knew.

【Director's filmography】
Muddy River (1981) – Nominated Oscar for Best Foreign Language Film, Silver Prize at 12th Moscow IFF
For Kayako (1984) – CICAE Prize at Berlin International Film Festival
The Sting of Death (1990) – Grand Jury Prize and the International Critics Prize at Cannes Film Festival
Sleeping Man (1996), The Buried Forest (2005)

---
A Story about human life and death set in a Japan contaminated by radiation. Based on the world-acclaimed Android Theater Project "Sayonara". Human and androids are literally performing together.
Sayonara
  -World Premiere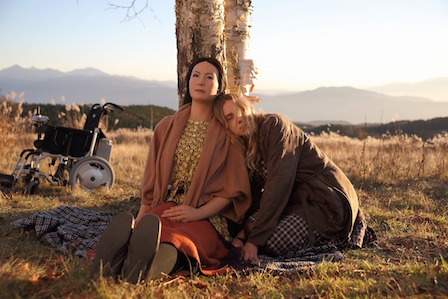 ©2015 "Sayonara" Production Committee
Director: Koji Fukada
Cast: Bryerly Long, Hirofumi Arai, Geminoid F, Makiko Murata,Nijiro Murakami, Yuko Kibiki, Jerome Kircher, Irene Jacob

Near-future Japan contaminated by radiation. With the cooperation of other countries, the Japanese government makes an official decision to abandon the country and begin evacuating residents. Left behind in the swelling exodus is a South African refugee, Tania, who is assigned a low priority, and her android caretaker, Leona. As people pass them by, the two are left alone together and will meet their last moment.

【Director's filmography】
Zakuro Yashiki (2007)- Best Newcomer at the Paris Kinotayo Film Festival
Human Comedy in Tokyo (2009)- Rome Film Festival
Hospitalité (2010)- Best Picture Award (Japanese Eyes section) at TIFF, Best Asian Film at Bucheon International Fantastic Film Festival.
Au revoir l'été (2013)- Grand Prize at Festival des 3 Continents as well as Young Jury Award.

---
Japan's one of the most active and watched director Yoshihiro Nakamura ("The Snow White Murder Case" "Prophecy") made Fuyumi Ono's popular horror novel into a film.
The Inerasable
  -World Premiere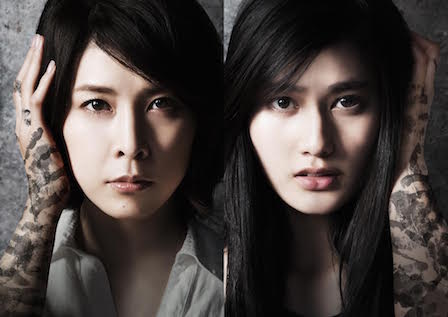 ©"The Inerasable" Film Partners
Director: Yoshihiro Nakamura
Original Novel: Fuyumi Ono "Zang-e"-SHINCHOSHA Publishing co.,Ltd.
Cast: Yuko Takeuchi, Ai Hashimoto, Kuranosuke Sasaki

Everything starts from a letter. One day, a novelist receives a letter from Ms. Kubo. She writes of strange noises she hears in her room. Kubo investigates the history of the apartments and discovers that a series of previous tenants have all been victims of an unknown force which has driven some of them to suicide and even murder after they moved out of the apartment. Why did they die miserable deaths? Why not while they lived in the apartment where the strange noises are heard? They finally learn the shocking truth which happened many decades ago and this embroils them in a series of thrilling incidents.

【Director's short filmography】
The Foreign Duck, the Native Duck, and God in a Coin Locker (2007) – Shindo Kaneto Award for young directors by Japan Film Makers' Association.
Fish Story (2009)
See You Tomorrow, Everyone (2013)
The Snow White Murder Case (2014)
Prophecy (2015)

The whole line-up of the competition section will be announced at the press conference on September 29th, 2015.

The 28th Tokyo International Film Festival screening tickets will be on sale from October 10 on ticket board!