2015.07.28
[Updates]
Ken Takakura and His Era: Commemorative Screening
Special Screening of the Films by the World-Class Actor who Led Japanese Films Ahead of the first anniversary of a distinguished actor Ken Takakura (1931-2014) who passed away last year on November 10th, his works from the chivalry films (Ninkyo-films) in his early days to literary works in his mature years are carefully selected for screening. His long-term fans as well as overseas and younger film fans alike, please take this opportunity to enjoy "Ken-san's" appeal with the films with English subtitles.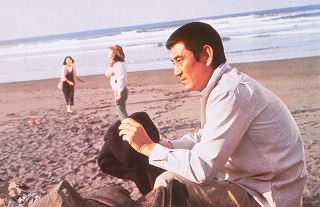 "The Yellow Handkerchief" directed by Yoji Yamada
©1977 2010 Shochiku Co., Ltd.

Ken Takakura► The distinguished actor who represents Japan. His main works include Abashiri Bangaichi and The Yellow Handkerchief. He was equally successful outside Japan, and appeared in Black Rain in Hollywood and Riding Alone for Thousands of Miles in China. He won many film awards, starting with the Best Actor Award at the first Japan Academy Prize in 1978. He was designated as a Person of Cultural Merit in 2006 and received the Order of Culture in 2013.