2015.07.28
[Updates]
Japan Premiere, 4K Digital Restored Version of Ran
Akira Kurosawa's Masterpiece Has Been Restored with France's Latest Technology!

It is exactly 30 years since the first Tokyo International Film Festival was held in 1985. This memorable festival was opened with Ran by the great master Akira Kurosawa (1910-1998). The film has much to offer from lavish costumes to the horseback battle scenes of incredible scale, which has been brought back to the screen beautifully restored both in picture and sound!

*The original negative was scanned in 4K resolution for restoration work. Not many Japanese films have been restored in this way yet.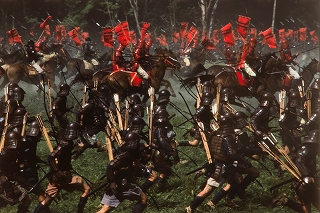 ©1985 KADOKAWA / STUDIO CANAL