2015.09.14
[Updates]
Director Masato HARADA to be the focus of JAPAN NOW at the 28th Tokyo International Film Festival
Tokyo International Film Festival (TIFF) is pleased to announce that Masato HARADA will be the first Director in Focus of TIFF's new section JAPAN NOW. Masato HARADA is the award-winning director of such works as "Bounce Ko Gals," "Climber's High," "Chronicle of My Mother" and "The Emperor in August," which continues to draw crowds to the theaters over a month after its opening.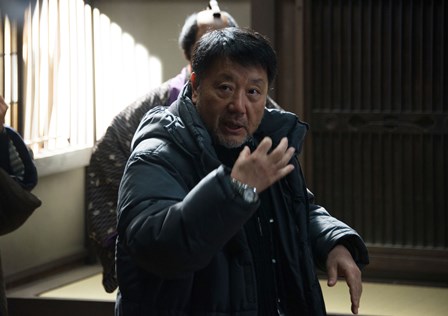 Created to showcase outstanding Japanese films from recent and upcoming months, JAPAN NOW will display the diversity of Japanese film, and unique facets of Japanese culture, as well as providing a multifaceted look inside Japan today. The section will also highlight outstanding work by other directors, with subtitled screenings of films to boost their recognition overseas.

Masato HARADA was chosen as the initial Director in Focus due to his success over a 30-year career, creating a range of compelling films that are both social criticisms and world-class entertainments. He has received international attention, but JAPAN NOW will present the first mini-retrospective of his work, with English-subtitled screenings of "Kamikaze Taxi" (1994), "Climber's High"(2008), "Chronicle of My Mother" (2011), "Kakekomi" (2015) and "The Emperor in August" (2015).

Writer-director MASATO HARADA is highly acclaimed for a range of award-winning films, as well as his roles as villains in Hollywood blockbusters "The Last Samurai" and "Fearless." Among his most well-known works are "Kamikaze Taxi" (1995), "Bounce Ko Gals" (1997), "Jubaku – Spellbound" (1998), "Climber's High" (2008) and "Chronicle of My Mother" (2012). His early-summer release "Kakekomi" and his late-summer "The Emperor in August" have both been box-office hits, as well as being heralded at international festivals.

The full JAPAN NOW lineup will be announced at our press conference on September 29, 2015.

The 28th Tokyo International Film Festival screening tickets will be on sale from October 10 on ticket board!