President of Jury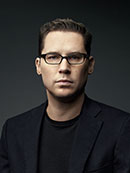 Bryan Singer
Film Director, Writer, Producer
profile
Bryan Singer has established himself as a prolific writer, director, and producer characterized by his bold visual style and richly drawn characters. He first gained widespread attention in 1995 with the crime drama The Usual Suspects, which won two Academy Awards®. Singer is currently in post-production on X-Men: Apocalypse, the follow up film to his box office smash hit X-Men: Days of Future Past. His other film credits include the highly successful X-Men, X2: X-Men United, Superman Returns, Valkyrie, and his feature film debut, Public Access, which received the Sundance Grand Jury Prize in 1993.
On television, Singer directed the pilot and served as an executive producer on the Emmy® and Golden Globe® award winning television series "House". He also served as Executive Producer on the ABC Emmy® and Golden Globe® award nominated television series "Dirty Sexy Money".
Singer has directed and produced a myriad of other projects through his Bad Hat Harry Productions banner including the feature length documentary Look, Up in the Sky: The Amazing Story of Superman, the SyFy Channel miniseries "the Triangle", the genre film festival favorite, Trick `r Treat, and the sci-fi web series "H+" for Warner Brothers.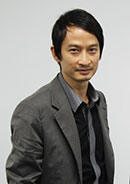 Tran Anh Hung
Film Director
profile
Born in Vietnam and living in France since 1975, Tran is a film director. His directorial debut The Scent of Green Papaya (1992) won him a reputation internationally by winning Camera d'Or at the 46th Cannes Film Festival and the Best First Film Award at the 19th Cesar Awards. The film was also nominated for the Academy Award for Best Foreign Language Film. His second film, Cyclo (1995) won the Golden Lion Award for Best Film at the 52nd Venice Film Festival. His other films include The Vertical Ray of the Sun (2000) and I Come With the Rain (2009) and Norwegian Wood (2011) based on Haruki Murakami's novel. His new film Eternity will be released in 2016.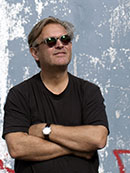 Bent Hamer
Film Director/Writer/Producer
profile
Film Director, writer, producer and owner of the film production company BulBul Film, Bent was born in Sandefjord, Norway. After studying law at the University of Oslo, he worked for some years as a sailboat skipper abroad before he completed his education in Film Theory and Literature at the University of Stockholm and in filmmaking at Stockholms Filmskola. Bent's feature films include the award winning O' Horten, Factotum, Kitchen Stories and Eggs which all internationally premiered in Cannes. 1001 Grams, O' Horten and Kitchen Stories were Norway's entry for the Academy Award. In 2013 Bent was awarded the Norwegian Amanda Honorary Award.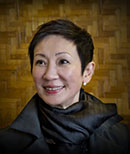 Photo Courtesy of
Teo Keng Being
Nansun Shi
Producer
profile
Esteemed and prolific producer Nansun Shi has produced such blockbuster hits as The Flying Swords of Dragon Gate 3D (2011), Young Detective Dee – Rise of the Sea Dragon (2013) and The Taking of Tiger Mountain (2014). She was pivotal in the success of Cinema City and Film Workshop Co. Ltd., which she founded with internationally-acclaimed Producer/Director Tsui Hark. Nansun was a member of the International Jury at the Berlin International Film Festival in 2007 and at the Cannes Film Festival in 2011. In October 2013, the French Government honoured Nansun with the title of Officier de l'Ordre des Arts et des Lettres. In August 2014, the 67th Locarno Film Festival honoured Nansun with the Premio Raimondo Rezzonico for Best Independent Producer. In May 2015, the 17th Udine Far East Film Festival honoured Nansun with the Golden Mulberry Lifetime Achievement Award.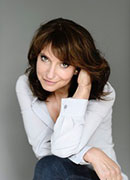 Susanne Bier
Writer/Film Director
profile
Writer/director Susanne Bier is one of the most prolific and successful European directors. Her countless accolades include both the Academy Award® and the Golden Globe® for Best Foreign Language Film as well as an EFA for Best Director for In a Better World (2010). In 2007 her multi-award winning After the Wedding also achieved an Academy Award® nomination for Best Foreign Language Film. A native of Copenhagen Denmark, her first English language film was the critically acclaimed Things We Lost in the Fire (2007). Prior to this, Brothers (2004) among others won the Audience Award at the Sundance Film Festival. In 2014 Bier helmed US drama Serena, starring Bradley Cooper and Jennifer Lawrence. This year she premiered A Second Chance starring Nikolaj Coster-Waldau. Bier is currently completing a six part BBC/AMC series based John Le Carré's "The Night Manager" starring Tom Hiddleston and Hugh Laurie.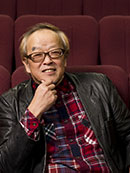 Kazuki Omori
Film Director / Writer
profile
Born in 1952. Graduated from Kyoto Prefectural University of Medicine. Starting to make 8mm films in high school, won Kido Prize in 1977 for "Orange Road Express". In 1978 theatrically debuted with its film adaptation. Has directed and wrote scripts for many films. Received the New Face Award of Minister of Education Award for Fine Arts; in 1980 for Disciples of Hippocrates about his experience as a medical student; in 1981 for Hear the Song of the Wind based on Haruki Murakami's novel; in 1988 for Young Girls in Love and Totto Channel. Wrote scripts for Godzilla vs. Biollante, Godzilla vs. King Ghidrah and two other films. Has directed almost 30 films, such as Emergency Call (8th TIFF International Competition), Waga Kokoro no Ginga Tetsudo: Miyazawa Kenji Monogatari (9th TIFF Special Screenings) and Those Were the Days (19th TIFF Japanese Eyes). His latest Japan-Vietnam co-production Vietnam no Kaze ni Fukarete is due for nationwide release in Japan in October, as well as in Vietnam. Became the head of Visual Concept Planning Department at Osaka University of Arts in 2006 which has produced a number of young directors and contributed to developing young directors. Director of the Directors Guild of Japan.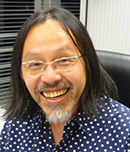 Jacob Wong
Curator, Hong Kong International Film Festival
profile
Jacob Wong is Curator of the Hong Kong International Film Festival, and is Director of the Hong Kong Asia Film Financing Forum which had supported the projects of Brillante Mendoza, Bong Jungho, Tsai Ming Liang and Kiyoshi Kurosawa. He is also Delegate for Asia for the Berlin International Film Festival.
Olivier Père
Executive Director, Arte France Cinema / Director of Film Acquisitions, ARTE France
profile
Olivier Père started his career as a programmer at the Cinémathèque française in Paris. He worked as a film critic and also served as the artistic director of the Directors' Fortnight, Cannes and then the Locarno International Film Festival. In 2012, he was appointed executive director of Arte France Cinema.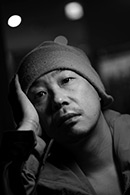 Tatsushi Omori
Director
profile
Debuted as a director with The Whispering of the Gods (2005). He won the Directors Guild of Japan New Directors Award for A Crowd of Three (2010). The Ravine of Goodbye (2013) received the Special Jury Prize at the Moscow International Film Festival. His other works include Bozo (2013) and Tada's Do-It-All House: Disconcerto (2014). His latest work Setoutsumi is currently in production.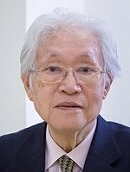 Tadao Sato
President of the Japan Institute of the Moving Image / Film Critic
profile
Born in Niigata prefecture in 1930. He is a leading film critic in Japan and pioneer in the research of Asian films.
He has published over 100 books since his first, "Nihon no Eiga" (Japanese cinema / 1956). He has won the Purple Ribbon Medal and many other awards.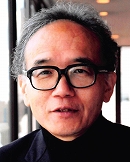 Masamichi Matsumoto
Director, Cinémathèque
profile
He has been the program director of Athénée Français Cultural Center since 1979, where he screens over 200 films from across the world every year. Since 1998, he has started serving concurrently as the co-director of the Film School of Tokyo. Since 2009, as a member of the board directors of the Japan Community Cinema Center, he has promoted the establishment of a system to secure screening locations with joint cooperation of the government and private.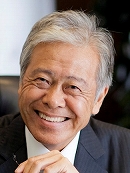 Hiroyasu Ando
President, The Japan Foundation
profile
Hiroyasu Ando entered the Ministry of Foreign Affairs of Japan in 1970. He served Prime Minister Hashimoto as the Private Secretary. He also served three Prime Ministers as the Assistant Chief Cabinet Secretary. He was appointed as the Ambassador to Italy in 2008. Since 2011, he has been the President of the Japan Foundation.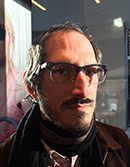 Mark Peranson
Festival del film Locarno, Head of Programming
profile
Mark Peranson is Head of Programming for the Festival del film Locarno and editor and publisher of Cinema Scope magazine, based in Toronto. He is also the director of Waiting for Sancho (2008) and La última película (2013, co-directed with Raya Martin).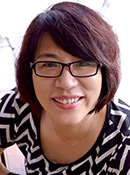 Jeane Huang
President, Core Cultural Management
Organizer, Urban Nomad Film Festival
profile
Huang has been working in the cultural and creative industry of Taiwan for the past 15 years specializing in the areas of management of festival events. She had organized an independent international documentary film festival in Taiwan and worked at Taipei Film Festival as Director.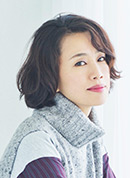 Makiko Watanabe
Actress
profile
Debuted as an actress in 1988 with Bakayaro! I'm Plenty Mad. Her major works are M/OTHER, The Rebirth, The Mourning Forest, Love Exposure, Himizu and Still the Water. She has participated in many international film festivals including Cannes. She won Best Supporting Actress at Asian Film Awards for her role in Capturing Dad (2013). She is highly reputed internationally.